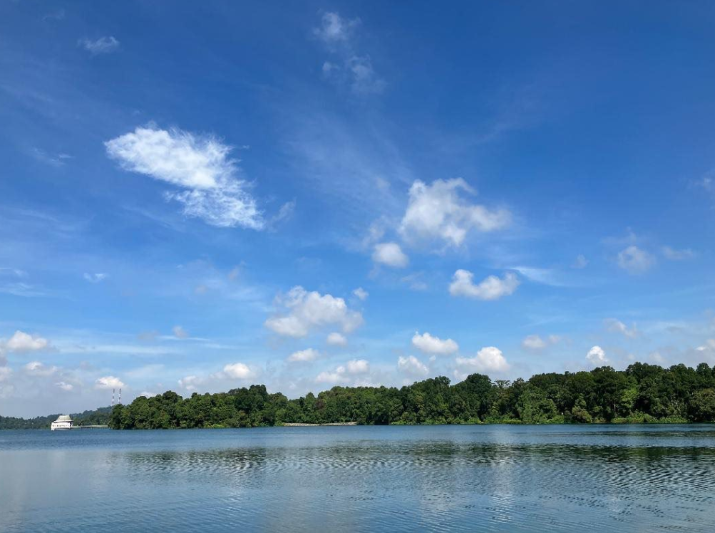 Do you feel like your current job lacks meaning or purpose? Is it in line with your values?
Do you feel like your current workplace is toxic? Does WFH removes part of the office politics?
Do you prefer a hybrid working arrangement? Would that solve the work-life balance equation that you crave for?
Do you feel like taking a sabbatical or mini-retirement just to figure out what you want to do next?
If you ever pondered over the above questions, you are not alone. And that makes up a huge part of the Great Resignation Wave. It is a phenomenon experienced in many first world countries over the last two years, with the onset of the pandemic. As we transited into working from home, people have had the time to re-assess their life goals and priorities. Kate and myself were not spared from this process as we had those questions ourselves. A tougher call for us, was when we figured out what we wanted to do, and the timing that we ought to embark for ourselves.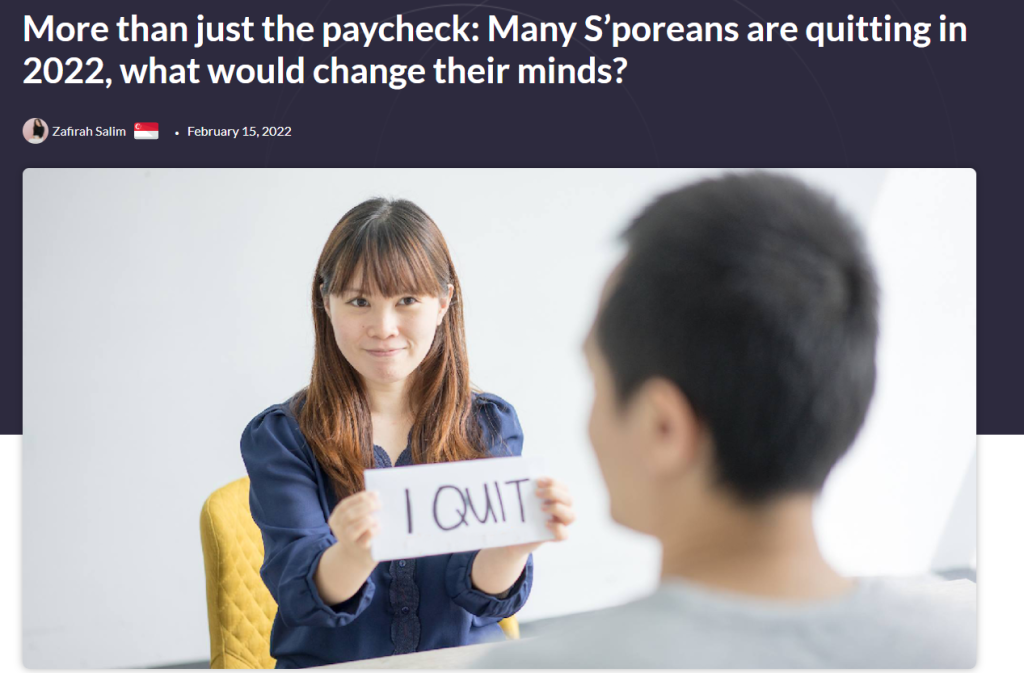 According to a recent article on Vulcan, many of the respondents cited Covid-19 as a reason for employees wanting to quit and even though a paycheck was important, it wasn't able to keep them in their jobs. Below were the results from a survey conducted:
50% do not like their current job
46% increased stress level exacerbated by the pandemic
44% increase workloads
33% experience more burnout
20% felt isolated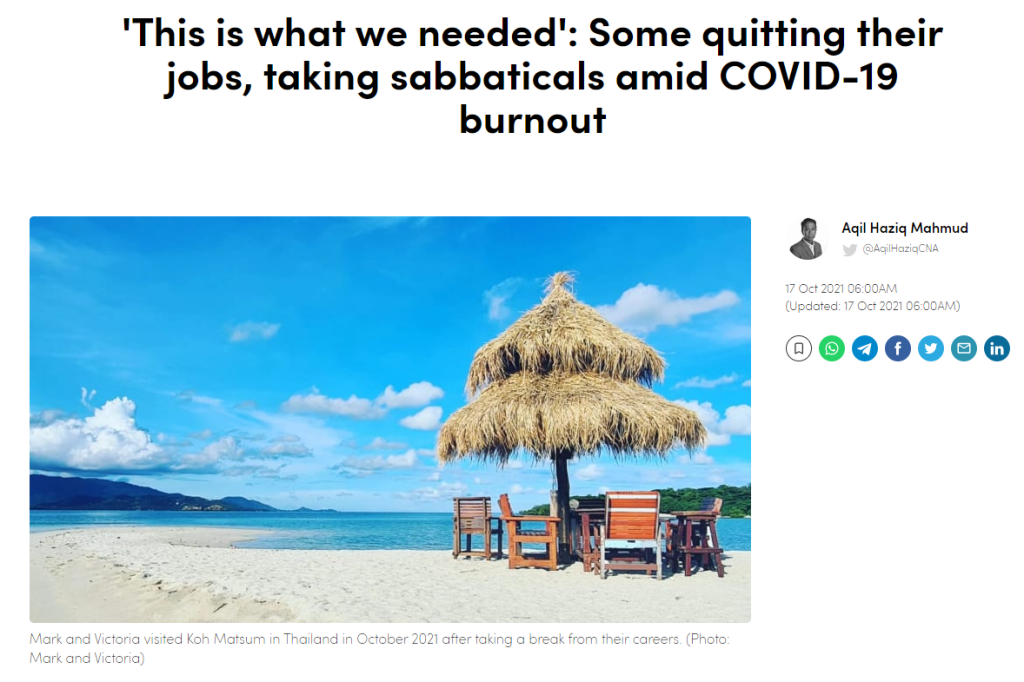 Another CNA article published a year ago had also mentioned about young couples feeling burnout and quitted their jobs (or took sabbaticals) just to regain their mental health. Personally, even though burnout was a factor for us, it was not the only reason. We had also searched for the meaning and purpose in the work that we do, and wanted to pursue something which is aligned with our passion and values.
Our original goal was to achieve FI so that we could have more options in life to embark on our passion projects, spend more time with family and travel more frequently. We never thought that Covid-19 upended our lives with so many restrictions. It also allowed us to re-assess what we wanted to do with the next part of our journey.
While we were both contemplating the big question, I was made redundant – due to challenges in the business, partially due to Covid-19. This changed the equation on many different levels. We had also been thinking of moving to a new area (to be closer to our parents' place to facilitate childcare arrangements where required), and had identified a nice project, which would be quite a considerable upgrade in the pricing compared to the price we had paid for our previous place.
Given this major unplanned life event, it had been disruptive to our plans, and we were skeptical if we were still be able to engineer this move. At the same time, it was also opportune for me to think about what's next, with a mid-career switch a rather compelling proposition.
But it is not going to be easy, given my age and the difficulties in pivoting to a new career for a mid-level candidate like myself. The financials were also definitely a strong cause for concern.
I ran through a few scenario projections to see where this could potentially take us to, and had put in an initial assumption of at least 3 years to re-stablish ourselves in a new field plus moving to a new place, and considered the below:
Topped up my SA to FRS to form my first financial safety net (reason: becoming self employed)
Continue to run our monthly household expenses with our potentially reduced combine income
Our dividend-focus portfolio to cover any shortfall in our monthly household expenses which includes our mortgage
Set aside 3 years of mortgage repayments in our CPF OA
Set aside 3 years of living expenses in cash and bonds (aka emergency funds)
With the above contingencies in place, we executed our mid career switch in a staggered manner, so that we will not lose all our income at the same time. I made the first move transiting to become a self-employed financial coach, striving to help sandwich-class families who might be facing the same financial dilemma as us, as well as to educate about financial literacy. At the same time, it also allowed me more time to continue blogging here.
Kate also then successfully did a career pivot about half a year later, into an area that she is passionate in and a role that would generate considerable social impact.
We are both extremely grateful for the opportunities that were made available to us. Having said that, it required a lot of backend preparation, research and mindset shifts for us to be able to engineer such a risky move successfully (might warrant a separate blogpost).
Kate and I are both purpose-driven individuals and realised that what we wanted to do is very much meaningful work. This also allows us to move on to another stage of our life, which is very much aligned with our passion.
If you do not live for a paycheck, you feel much liberated and many more options.
That is the key reason why we pursue FI in the first place
As for now, we are enjoying our new roles.
And hopefully we will still feel the same way for many more years to come.